Conversations about the Big Questions of Life
The Bridge Course is a way to explore the Christian faith in a relaxed, non-threatening environment over ten weeks.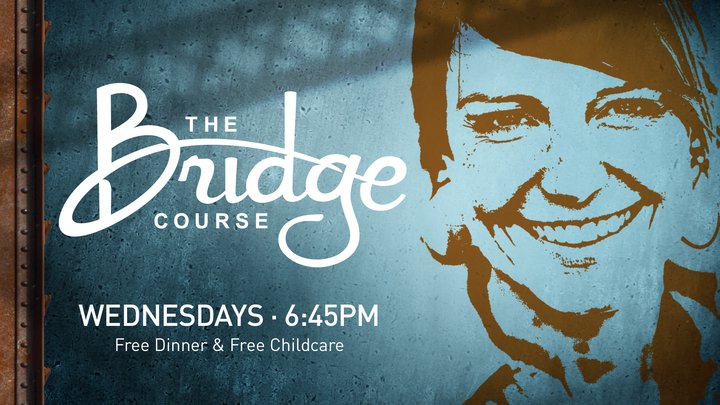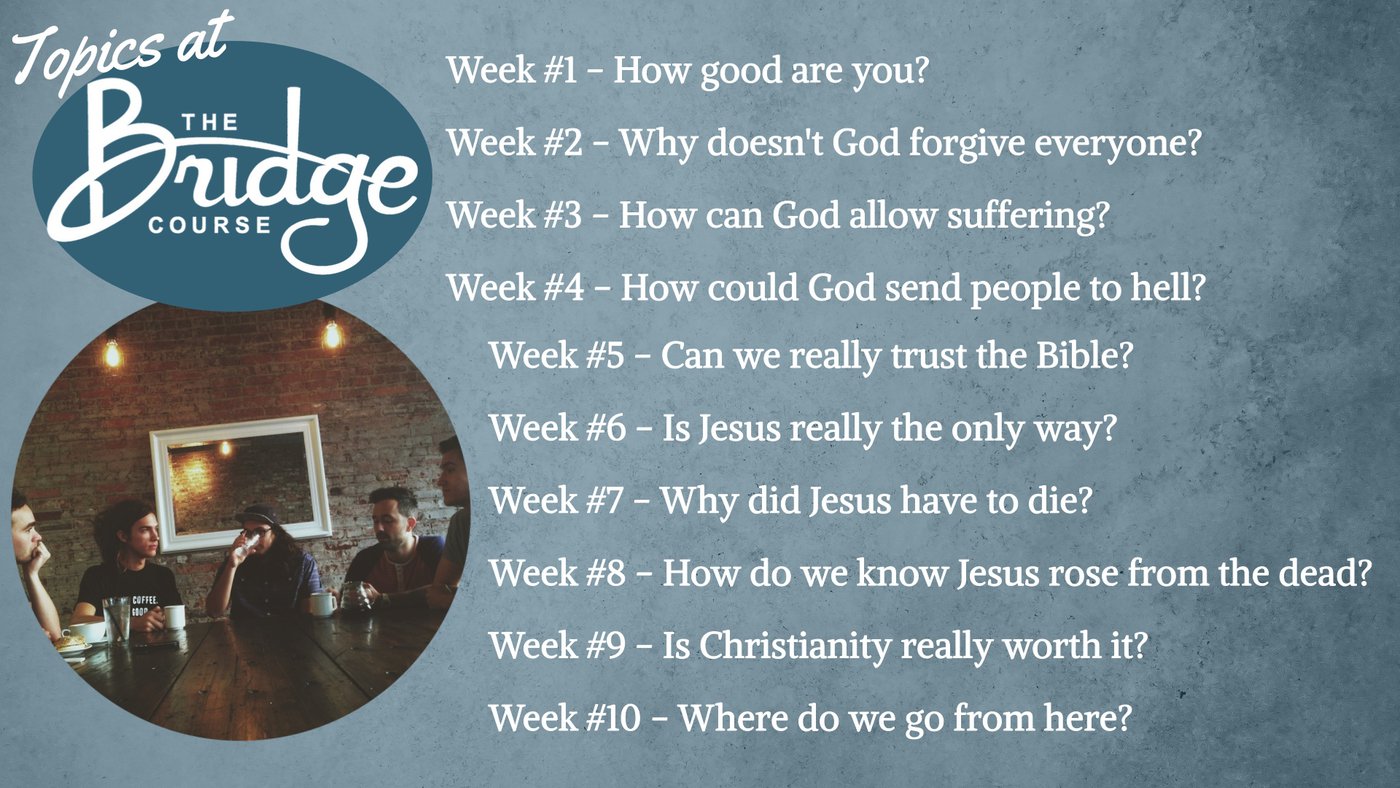 Each week begins with a meal, followed by a talk that addresses common questions about life and God. Afterwards, there's a small group conversation, where you can ask questions or sit back and listen. There's no pressure, and no one will force you to believe anything. And the whole thing is free!
WHO IS IT FOR?
- Anyone with doubts about Christianity
- Anyone wanting to investigate the Christian faith
- New Christians
- Newcomers to the church
- Anyone who wants to "brush up" on the basics
Fall Course Dates:
Wednesday, September 6 - Wednesday, November 8, 6:45pm
Where:
Texas Hall - 4412 Sam Bass Road, Round Rock, TX 78681
-----------------------------------------------------------------------------------------------------------------------------------------
Mid-Course Retreat:
The mid-course retreat will be held at CrossPoint Church - 5703 McNeil Drive, Austin, Texas 78729
Friday, October 20 - 6:45pm - 9:00pm (snacks and beverages provided)
Saturday, October 21 - 8:30am - 4:30pm (breakfast and lunch provided)
Current Bridge Course

Course Start:
September 6th
6:45pm